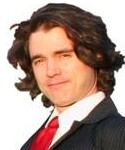 Join us at 2 PM Sunday, October 24, 2010 at the Cat's Cradle in Carrboro!
Songs about milk, pine cones, springtime, 18-wheelers, the moon, and just about anything else you can think of, in a style described as "Larry David and Jerry Seinfeld (writing) lyrics for all-ages music played by an acoustic Weezer." A fun, clever and silly afternoon of music not to be missed!
Get advance tickets online by clicking here; Tickets are also available at Flyleaf Books in Chapel Hill, Pittsboro Toys in Pittsboro, Maple View Ice Cream in Carrboro, Hillsborough and Country
Store.